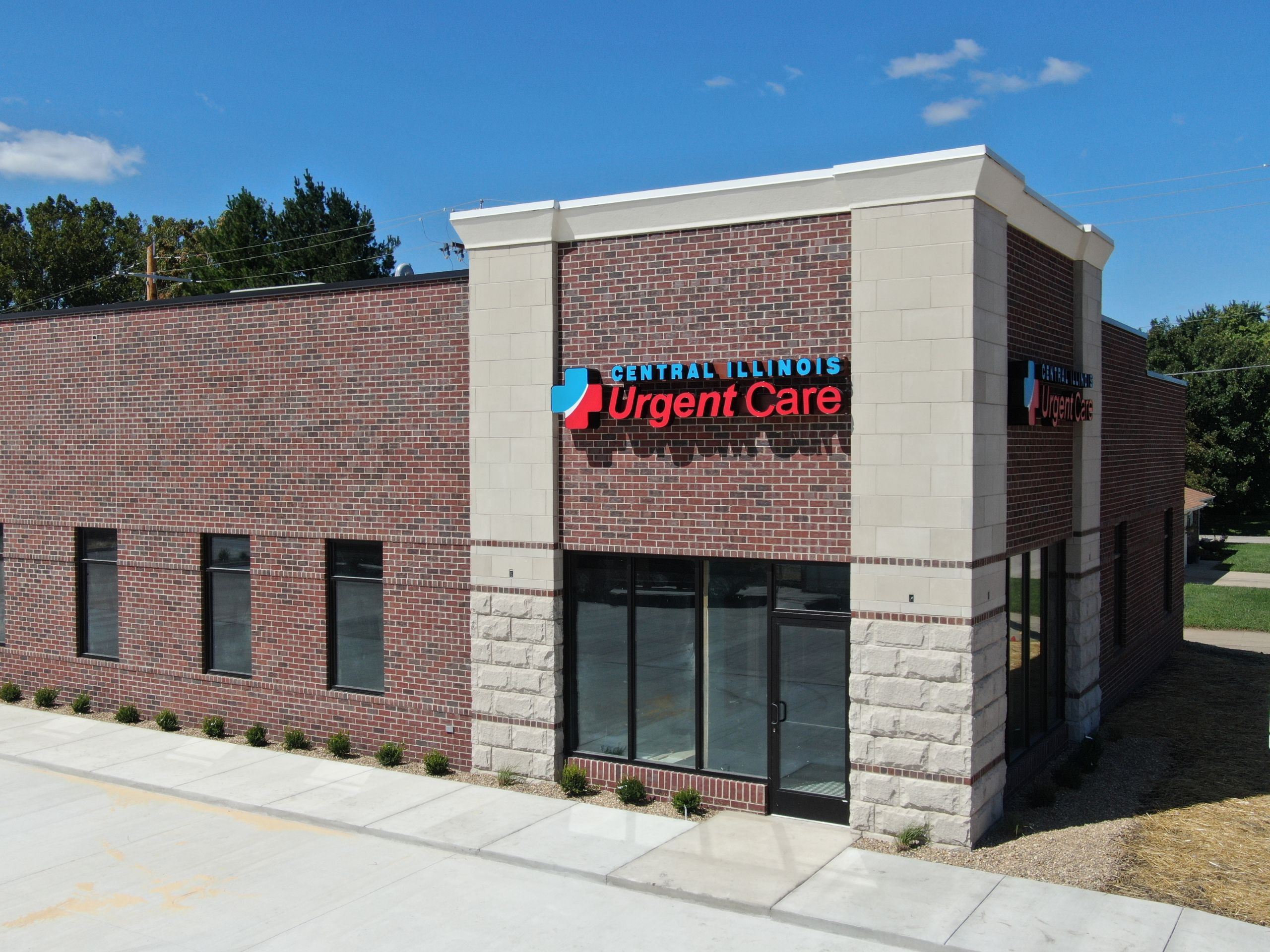 Central Illinois Urgent Care
Lincoln Urgent Care
602 Woodlawn Rd, Lincoln, Illinois 62656
Walk-Ins Welcome
This Location Once Approved Will Accept Medicaid Patients
Monday:
Tuesday:
Wednesday:
Thursday:
Friday:
Saturday:
Sunday:
9 am – 7 pm
9 am – 7 pm
9 am – 7 pm
9 am – 7 pm
9 am – 7 pm
10 am – 6 pm
10 am – 6 pm
Treatments
COVID Testing
Fever & Flu
Fractures
Cough & Congestion
Sprains & Strains
Minor Eye Injuries
Lacerations
Skin Rashes & Infections
Abscess Care
Allergy & Asthma
Dehydration
Services
Sports Physicals
EKG
Vaccinations & Immunizations
On-site Lab & X-Rays
Sutures and Stitches
Occupational Medicine Visits
DOT Physicals
Urgent Care in Lincoln, Illinois
Our Google reviews say it all. Central Illinois Urgent Care – Lincoln aims to bring the best possible urgent care to the Lincoln area. Fevers, coughs, and nosebleeds can happen any time of day. But you don't have to wait to see a primary care provider or visit a busy emergency room for a diagnostic workup and treatment plan. At Central Illinois Urgent Care, our patients are our top priority. Our compassionate team of healthcare professionals is here to provide exceptional urgent care for non-life-threatening illnesses and injuries when you can't get in to see your doctor or don't have a primary physician. All walk-ins are welcome, and no appointment is needed. Central Illinois Urgent Care is happy to serve the community of Lincoln and provide the best urgent care experience in Illinois.
Compassionate, Affordable Urgent Care in Lincoln
Since we opened our doors in ….., Central Illinois Urgent Care has been committed to providing the advanced healthcare services you and your family need. If you need a COVID-19 test, want a flu vaccine, or have a family member struggling with a sinus infection, stop by for immediate care.
Whether you need an X-ray for an injured wrist or a strep test for a sore throat, we deliver real-time responses that help you return to normal. Our Lincoln urgent care facility provides flu shots and COVID-19 testing.
Our urgent care facilities are an alternative to primary care visits or emergency room visits for nonemergency conditions. If you or a loved one is experiencing chest pain or other symptoms that could indicate a life-threatening illness or injury, you should call an ambulance or visit your local emergency room.
Walk-In Urgent Care Clinic in Lincoln
Urgent care has become popular as the ideal bridge between primary and emergency care. It's simpler, more affordable, and faster to visit an urgent care clinic near you, such as the Central Illinois walk-in clinic in Lincoln than to sit in the emergency room for hours. Plus, with our team of outstanding, compassionate providers, you get the incredible healthcare you deserve — every time.
What conditions deserve urgent attention? Most commonly treated patient illnesses, conditions, and physical responses include mild asthma and allergy distress, flu symptoms, muscle and soft tissue sprains, minor fractures, and sinus infections. However, we understand that every situation is unique. If you feel unwell and don't need emergency treatment, call or visit us immediately for diagnosis and care.
Finding an Urgent Care in Lincoln Near Me
At Central Illinois Urgent Care, everything we do is based on delivering high-quality, empathetic treatments to patients of all ages. From immediate wound and injury care to COVID-19 testing, we measure our success by your satisfaction.
Why wait to take charge of your health or the health of those you love? Walk in or get in line online at our urgent care clinic in Lincoln today. You can also contact us during our extended business hours by calling or sending us a message online. Or, visit us to be seen right away by an urgent care provider.